求職信搵工「開場白」選輯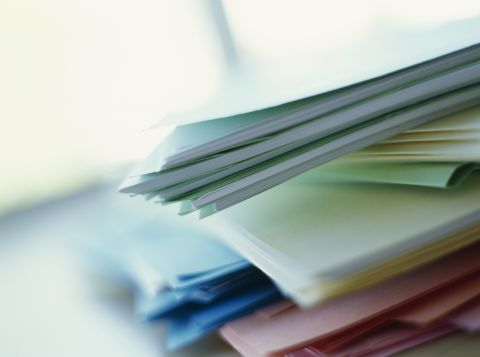 特別輯錄多個求職信「開場白」參考例子,讓各位求職者仔細參考,打造一封最無懈可擊的個人化求職信。
求職信開場白唔知點寫好?CTgoodjobs
編輯
部特別輯錄以下求職信「開場白」參考例子,讓各位求職者仔細參考,再按個人需要改寫,打造一封最無懈可擊的個人化求職信。

簡潔版求職信重點︰
1/ 簡短易讀
2/ 少字少錯

參考1︰
In response to your advertisement on the CTgoodjobs.hk website (7th December 2010), I write to apply for the post of Administrative Assistant.

參考2︰
With reference to your advertisement on CTgoodjobs.hk, I am writing to apply for the position of Customer Services Officer [Ref:123456] at your company.

參考3︰
I read with interest the advertisement placed by EFG Company on CTgoodjobs.hk on 7th Apr 2013, and I would like to apply for the position as Executive.

中階版求職信重點︰
1/ 強調個人長處及強項,先聲奪人
2/ 適合中層職位求職者使用

參考4︰
I am writing with regard to the position of Human Resources Officer, as advertised on CTgoodjobs.hk. I am interested in this position and feel I have the knowledge, skills and experience you are looking for to make a success of this job.

參考5︰
I wish to express my strong interest in your vacancy for an Actuarial Analyst, as advertised on CTgoodjobs.hk on 14 April 2013. In connection with this, please find enclosed a complete resume outlining my professional qualifications for your review and consideration.

參考6︰
I am writing to express my interest in the position of clerk at ABC Limited. I am a responsible, adaptable and diligent undergraduate, majoring in Economics and Trade at LMN University.

參考7︰
In response to your recent advertisement on CTgoodjobs.hk, it is with considerable interest that I apply for your post of Senior Personnel Officer. This is an opportunity I am keen to pursue and, as my resume (enclosed) will verify, my competencies are well suited to this position.

進階版求職信重點︰
1/ 首段即顯示求職者誠意,亦可凸顯文字功力
2/ 適合中高層職位求職者及文字工作者使用

參考8︰
I am writing to express my interest in the Sales Coordinator-corporate position at XYZ Hotel. I am particularly interested in pursuing a long-term career in the sales & marketing field as I am always willing to take up challenges. I believe that, with my strong sense of self motivation, my ability to work under pressure, and my strong communication and analytical skills, I would be the right candidate for your organisation.

參考9︰
I am writing in response to your advertisement in CTgoodjobs.hk inviting applications for the position of Public Relations Officer. I am a graduate of the ABC University in Public Relations. As a well-trained communicator with a strong theoretical and practical communications background, I have keen interest in using my strengths and passions in the PR field.

延伸閱讀:9句求職信「好下場」結尾
延伸閱讀:求職推薦信保薦   贏在起跑線!
Look out for further updates on our Facebook fan page!