MT Opportunities
Aspiring trainees feel the vibes
by Grace Chan
Two-year trainee development programme opens the windows to trade exposure and promotion to senior posts

Global fast-moving consumer goods (FMCG) conglomerate Unilever's expectations from its trainees are considerable. These include a high level of creativity and the ability to adapt to and operate well in a highly competitive environment. In return, the company provides them with a wealth of learning opportunities and visible prospects for career advancement.

Jacqueline Chan, senior human resources manager, Unilever Hong Kong Limited, underscores the group's adherence to the principle of internal promotions. "Rather than hire people from the outside, we groom our own. However, they do need to demonstrate a commitment plus a level of competence," Ms Chan says. "Those who have successfully risen from the ranks include our Greater China vice president of foods retails, who joined the group in 1992. A management trainee in 2003 was recently promoted to a senior managerial post and has just completed a one-year assignment in our Shanghai office."

Aside from prospects of a rapid vertical career movement, opportunities for lateral development make Unilever's trainee development programme a popular choice among university graduates. "Job rotation across departments is provided for, but we place more emphasis on the depth of knowledge and skills that trainees should acquire in each of the department that they are posted to. The current practice is to assign trainees to a specific core function for 18 months, followed by a stint in another function for six months," Ms Chan explains. Upon completion of the two years of training, trainees can assume posts as assistant managers.

Sophisticated specialists

To keep up with the fast pace of activity in the consumer products market, Unilever Hong Kong has constant demand for customer development and marketing talent, together with a handful of finance and accounting professionals.

"Last year, we planned on recruiting three trainees but ended up hiring twice that number. The plan for this year is to hire three — two for consumer development and the other for our finance department, to help kick off a series of marketing events for a new product next year," Ms Chan notes.

Marketing trainees are attached to the marketing department for 18 months before moving on to customer development for another six. Meanwhile, finance trainees initially join the management accounting team and then perform a six-month stint in financial accounting. "These arrangements help facilitate internal communications in the long run," she says.

Trainees are given real projects right from the beginning, with the level of responsibility increasing steadily to stretch their potential. "Some trainees had been with us for only a few months and yet they excelled, prompting us to give them key tasks like leading a team to execute marketing plans. These opportunities for early advancement are invaluable," Ms Chan expands.

Unilever currently operates in more than 100 countries and this vast business network creates secondment opportunities for deserving staff. "Transparency and mobility are key parts of our staff management policy. To this end, our offices around the world share with each other profiles of high potential staff," she remarks.

Unilever's operations in Hong Kong and Taiwan are overseen in one office, and collaborative projects in the two jurisdictions provide trainees with opportunities to expand their horizons.

With a practical training schedule in addition to achievable career prospects, it is small surprise for Unilever to attract many fresh graduates. While a host of positive attributes including people skills, creativity and commitment help trainees stand out, nothing can substitute for integrity. Ms Chan adds, "During the final interview, we expect to learn more about candidates personalities and their views towards business ethics."

On the fast track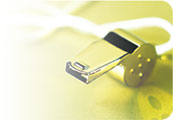 The hands-on training and concrete experience in customer development and marketing of prominent FMCG brands are what former trainees Joanne Ngai and Adrianne Wong treasured most during their salad days at Unilever.
"To fresh graduates, such comprehensive training in key account management and brand building is an opportunity second to none," recalls Ms Ngai who joined the programme in 2007 and is now an assistant customer manager.
She points out that the chance to manage a sizable business in a dynamic market gives her excitement and job satisfaction. "Developing and witnessing an innovative business plan being implemented gives me the boost to face everyday challenge and perform beyond my sphere of competence," she adds.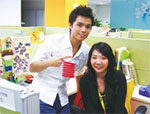 Adrianne Wong completed her training four months ago, and has since been promoted to the post of assistant product manager. "When I was given the responsibility for marketing leading brands such as Dove and Lipton, the task served as a great challenge and provided me with a pragmatic and valuable learning experience." Aside from further expanding her practical skills and technical knowledge, Ms Wong sharpened her leadership skills by leading a taskforce while her direct supervisor was working away from the office.
Last year's new joiner Colette Chow cites for praise the comprehensive scope and nature of the training programme. "Despite being relatively new in the company, my fellow trainees and I are given a sense and feeling that our contribution is treasured. We are provided with ample opportunities to develop professionally both in Hong Kong and overseas."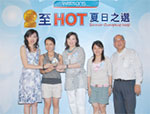 Ms Chow was given marketing responsibilities for 15 months. She expects to be posted to customer development in the last leg of her training stint. The programme underscores the breadth and depth of every attachment and posting. These are reflected in the major responsibilities that are given to trainees, notably the leadership and execution roles that they play in real projects. She emphasises that her supervisor's support and the harmonious relationships with colleagues make her feel part of a big family.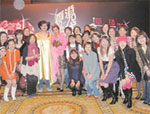 Passion, commitment and creativity are three essential qualities that a person must possess to go places in the FMCG sector, says Ms Ngai. "All brands under Unilever are stars and our role is to ensure their success in the marketplace. These undertakings are product of team effort so it is essential for trainees to learn to work in a team." Ms Chow adds that strategic and logical thinking are equally important. "Given the nature of the FMCG business, we're often required to analyse data and react to the market promptly," she says.
For this particular reason, Ms Wong believes that a solid and comprehensive trainee development programme is vitally important. "Achieving and overshooting ambitious targets are not extremely difficult because we are adequately equipped thanks to the training and support that Unilever gives us," she notes.
Newbie talks
Six trainees signed up for the Unilever trainee programme earlier this year. Here's what they have to say.

"I preferred to work at Unilever because the trainee programme here provides me with wider exposure. While attached in non-finance units like sales and customer service, my potential in other fields is also being developed."
Janet Lee, finance trainee
(Professional accountancy, The Chinese University of Hong Kong)




"My keen interest in marketing prompted me to join Unilever. What I like the most is work relating to brand portfolios. The company has given me a lot of opportunities. After spending only three months with the food marketing team, I was appointed as key leader for a large scale project next year."
Mandy Mok, marketing trainee
(BBA marketing, The Chinese University of Hong Kong)

"The company's corporate culture is characterised by a combination of energy, vitality and happiness. Unilever proved to be my best career choice because of its market-leading status and the clear career prospects it has to offer."
Katherine Ho, customer development trainee
(Marketing, The Hong Kong Polytechnic University)

"The rotation structure of this trainee programme helps to consolidate my knowledge and skills in marketing and sales. Essentially, it introduces to trainees the many different aspects of the business from warehouse management to on-site launch."
Alman Tang, customer development trainee
(Marketing, The Hong Kong Polytechnic University)

"I was attracted to Unilever's strong brand portfolios and I'm impressed by the company's friendly corporate culture and resourceful staff. I simply love challenges and hardships because these help to accelerate learning and boost my business acumen."
Raymond Wong, customer development trainee
(Marketing & management, The Hong Kong University of Science and Technology)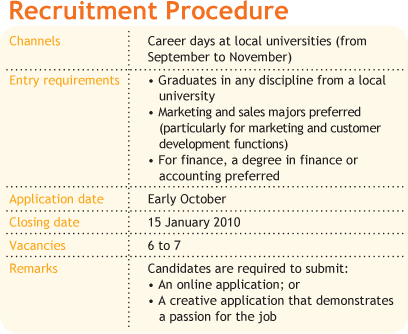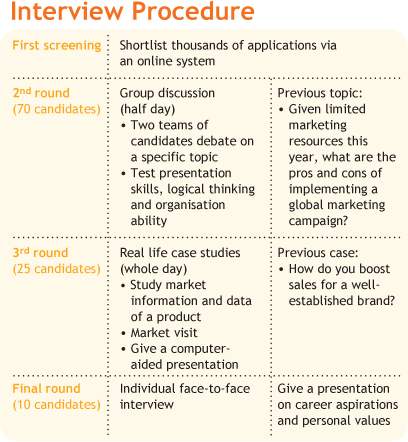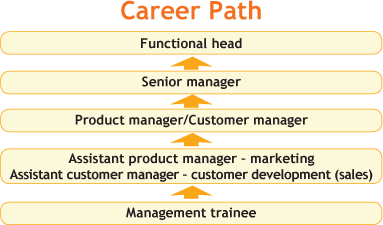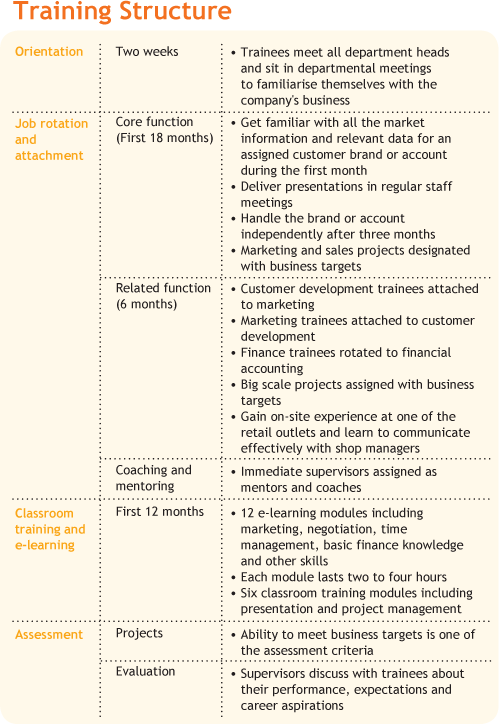 Taken from Career Times 06 November 2009, p. A20

讚好 CTgoodjobs 專頁,獲取更多求職資訊!