Financial Planning / Wealth Management
Banking on talent sustainability
by Jonathan Charles
Professional development initiatives buoy long-term economic growth performance

In recent years, the global landscape, and particularly the finance sector, has been profoundly transformed. A torrent of change brings with it fresh challenges, as well as unprecedented opportunities.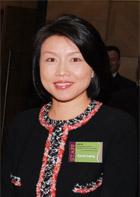 Carrie Leung, Chief Executive Officer
The Hong Kong Institute of Bankers
"China's growing economic prominence adds fuel to and will continue to reshape the global economy," says Carrie Leung, Chief Executive Officer, the Hong Kong Institute of Bankers (HKIB). "With this in view, the HKIB is keener than ever to provide Hong Kong's financial industry with new and viable sustainability solutions."
In particular, with the supply of local financial talent remaining slim during the past few years, the HKIB has stepped up measures to help attract and develop people for the industry.

The HKIB Outstanding Financial Management Planner Awards was one case in point. Inaugurated in 2006, this annual event not only marked a new milestone for the large and bustling banking and finance industry, it also prompted the city's financial institutions to examine their human resources strategies.

Ms Leung notes that this year's Awards candidates exhibited certain qualities and behaviours much sought by top lenders in town. "Tenacity and good judgment are among the most important attributes of today's banking practitioners, alongside professionalism and credentials," she says.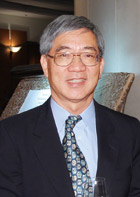 Perry Mak, Publisher and Managing Director
Hong Kong Economic Times Holdings Limited
Perry Mak, Publisher and Managing Director, Hong Kong Economic Times Holdings Limited, agrees. He remarks, "The HKIB Awards provides wealth management practitioners an excellent platform to showcase their professional skills, level of credibility with customers and peers, and understanding of the essential growth attributes of the booming finance industry."

Talent and markets

Aside from the Awards category for financial planners with less than three years' practice and one for their more experienced counterparts, the HKIB last year incorporated a third category into the annual Awards in a move to examine the acumen of financial planners for high net worth banking clients.

"The number of high net worth banking customers including those from across the Chinese border is growing at a phenomenal pace," Mr Mak says. "The local banking industry needs to come up with strategies to bring their people above the par of their counterparts in neighbouring economies."

A career in the banking and finance industry is therefore not for the fainthearted but people that aspire to tap into the challenging and equally exciting field will get a push in the right direction.

To prepare Hong Kong's financial professionals for future challenge, the HKIB commits much of its efforts to creating professional training and development opportunities, often in collaboration with distinguished overseas organisations and academia in Hong Kong.

Over the years, the HKIB has forged a number of partnerships in the form of affiliation programmes including those with the Chinese University of Hong Kong, United International College in Zhuhai China, the Hong Kong Institute of Vocational Education, Hong Kong Shue Yan University; as well as the Chartered Institute of Bankers in Scotland and the China Banking Association.

"Our role is one of a catalyst," Ms Leung points out. "We go all out to promote human resources excellence, opening dialogue with banking employers to encourage people development practices."

Banking careers

Appointed by the Hong Kong government to draft the Specification of Competency Standards (SCS) for the retail and corporate and commercial banking sectors under the Qualifications Framework (QF), the HKIB offers best-in-class training and accreditation programmes to ambitious young career-seekers for breaking into the field and to banking practitioners for picking a future growth path within the diverse industry.

These range from entry-level programmes towards an Accredited Banking Practitioner (ABP) qualification, to higher-level programmes for attaining the Associate of the Hong Kong Institute of Bankers (AHKIB) designation, which is benchmarked at Level 6 in the QF and at a level equivalent to a master's qualification.

A number of Hong Kong's banking institutions have also incorporated the HKIB Certified Financial Management Planner (CFMP) programme into their talent development schedule for wealth management professionals.

Mr Mak predicts that Hong Kong's financial industry will continue up the trail towards further globalisation particularly as Chinese banking customers move along the soaring demand curve for sophisticated cross-border wealth management services from the established Hong Kong market. "Practitioners in the field must keep in the best form and shape," he advises.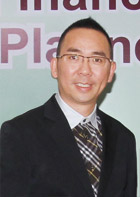 Dominau Au, Assistant General Manager
Career Times Online Limited

Dominau Au, Assistant General Manager, Career Times Online Limited, co-organiser of the HKIB Awards, adds, "Regardless of economic volatility, banking employers must continue to build up and retain their financial planning and wealth management talent in order to reap the benefits of market recovery. There is always intense rivalry for talent in the field. Employers should never stop hiring and training up quality banking professionals."

Good jobs
HKIB Awards promotes talent development
Awards candidates exhibited sought-after qualities and professional behaviours
Banking employers bring staff above the par of foreign counterparts

Meeting of minds: Key figures in Hong Kong's banking and finance industry celebrate professionalism
Photos: Wallace Chan


Taken from Career Times 2 December 2011, A11

讚好 CTgoodjobs 專頁,獲取更多求職資訊!