Education
Careers by design
by Anna Tong
Japanese national Nagai Suzuka (right) and Karen Biscocho from the Philippines learn for the full spectrum of visual communications
Photo: Dickie Tam
Effective visual communication takes a whole lot more than software savvy

Becoming a graphic designer in today's competitive business environment requires natural talent, a flair for the arts, technical knowledge as well as business acumen. The list of competence can be exhaustive.

Despite this, there is a myriad of opportunities for Hong Kong people in this sector to develop and showcase their talent, confirms Chaity Tan, visual communication lecturer, Raffles International College Hong Kong.

"Visual communications are everywhere in this city and design is encouraged, so there's great potential," Ms Tan says.

To people eyeing a career in the advertising, publishing and related industries, the first step towards harnessing technical knowledge and design skills is to build a solid foundation.

Ms Tan points out that although the use of technology in design is a strong trend, design tools should be viewed merely as an aid to basic training, and not as a replacement for it.

Thorough grounding

In a bid to furnish aspiring individuals with the right training for becoming fully fledged professionals in their chosen discipline of design, Asia-Pacific education provider Raffles International College's advanced diploma in visual communications programme comprises 23 modules, introducing new ideas, technologies and practices, ranging from digital and applied illustration to advanced layout, production, image processing and web design principles for advertising and packaging.

Prospective students can choose between full-time and part-time study modes, taking 24 to 36 months to complete the programme. To ensure quality, Ms Tan notes that the institution requires of their students more just a clean attendance record. "They cannot just show up in class," she says. "Our assessment criteria include assignments and projects."

Aside from this, Raffles tutors use step-by-step teaching methods to nurture students' development and monitor carefully their progress, identifying strengths, weaknesses and artistic capability, as well as offering guidance. Once they have successfully completed the programme, they may choose to enter the employment market, or further their education through Raffles, enrolling for degree-level subjects. The institute has progression agreements with a number of international universities.

"When students move on to degree studies, it becomes more hands on and they become more proficient in managing design and research," Ms Tan states, stressing that research is a vital element of design excellence. "Without learning about the history of a brand and gaining a thorough understanding of it, design can become irrelevant and lack impact, particularly where it comes to re-branding," she points out. "If you don't study trends, you'll always be a follower rather than a trendsetter."

She encourages her students to keep a "log book", recording all their designs from start to finish, so that they can look back and track their own progress over time.

Striking results

During the course of studies, students get hands-on experience in dealing with real brands in various industries, giving them ample opportunity to learn how to align creativity with business objectives. "This platform gives them a distinct advantage," says Ms Tan.

Students are urged to think of obvious solutions, while exploring possibilities out of the box. The sound foundation and experience they gain give them the confidence they need to strategically influence business decisions in their future careers, particularly since "all things visual are powerful persuasive tools in themselves", Ms Tan remarks.

Two of her students, Nagai Suzuka from Japan and Karen Biscocho from the Philippines, say they chose to enrol for the advanced diploma because they plan to pursue careers in design.

In Ms Nagai's case, her love of drawing has drawn her to design rather than pure art. She believes that being aware of one's surroundings is crucial for identifying trends. This is particularly important in Hong Kong, where cultural sensitivity is paramount. "A designer's own background can also be a useful reference point," she adds. "Last semester, one of my Hong Kong teachers recommended that I incorporate Japanese ideas into my product designs. This has led me to develop increased cultural awareness and a deeper understanding of cultural impact on the discipline."

To Ms Biscocho, the most important aspect of design is to develop the ability to represent information in a visual and artistic way. The final product requires plenty of research and hard work, she stresses, noting that experience and exposure to a wide range of materials, technologies and tools work together to produce the best possible results.

The programme and quality teaching have helped Ms Ngai to develop her self-confidence and design sense, and boosted her individual identity as a young designer. "In the beginning, Ms Tan kept asking us to modify our designs. Her teaching helped me to develop a solid foundation and insight that I didn't have before," she says.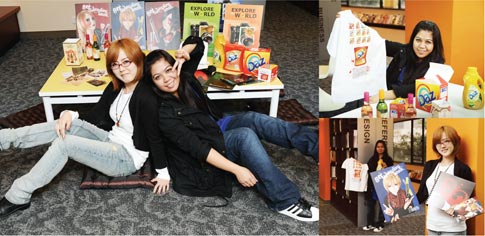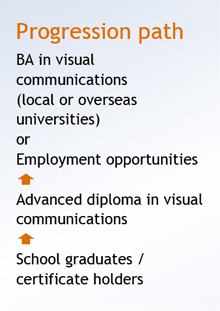 Taken from Career Times 12 November 2010, A12

讚好 CTgoodjobs 專頁,獲取更多求職資訊!