Contract
Conduct that warrants summary dismissal
By NTS Kularatne, Solicitor, Weir & Associates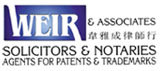 Article exclusively contributed by
Weir & Associates
An employer is entitled to dismiss an employee without notice or payment in lieu thereof if the employee is guilty of "misconduct".
In the case of Laws v London Chronicle [1959] 1 WLR 698, it was held that there is no fixed rule defining the degree of misconduct which will justify dismissal; disobedience must at least have the quality that it is willful; a deliberate flouting of an essential contractual condition which amounts to repudiation of the contract.
(Update: The case of Wilson v Racher [1974] ICR 428 held further that situations in which an employee reacts to an unforeseen provocation must also be taken into consideration.)
There are many examples of this. Esther, a receptionist at a law firm, is often found away from the reception desk taking frequent coffee breaks or smoking cigarettes in the lobby outside the office, without permission of the management. Esther says that she is away only for a matter of minutes, and that her work does not suffer by such short instances of absence.
Her claim, of course, has no meaning, for in her absence the other clerks in the office have to attend to visitors and to answer the telephone. It is her duty to remain at her desk and perform the functions of a receptionist under the terms of her contract. If she doesn't ask permission to leave her desk, she abandons her point of duty. However, when such conduct is detected she may be warned, preferably in writing, to refrain from such conduct.
If she has been warned against such conduct but she persists, then the employer is certainly entitled to dismiss her summarily, for her conduct then becomes willful disobedience; a repudiation of her obligations as an employee. The employer is unable to maintain discipline in the office with an employee who does not perform her duties properly despite warnings. The employer cannot continue to have confidence in her. She, then, is in clear breach of the contract.
In another scenario, Ah Ming, a clerk working for trading company X, diverts its customers to company Y and obtains a commission from Y for such business introduced by him. This is a clear case of a breach of fundamental duties and obligations of an employee for he commits an act of dishonesty or fraud. He willfully causes loss to his employer. No employer can repose trust in such an employee, and summary dismissal of Ah Ming is warranted.
There is, therefore, no hard and fast rule on the degree of misconduct that justifies summary dismissal. The contract of employment is based on the trust and confidence that the two parties repose in each other. If the employee commits even a single act of dishonesty, or an act that seriously undermines the relationship of trust and confidence, which causes the employer to lose confidence in him, then summary dismissal is warranted. Otherwise it is prudent for the employer to show that he had warned the employee in respect to his acts of misconduct and the employee failed to heed the warnings.
Q&A on summary dismissal
Q1
Is the employer required to give a prior warning before summary dismissal?
A1
When it is a gross/grave act of misconduct such as dishonesty, gross negligence, insubordination or a clear breach, prior warnings are not needed, for such acts are in breach of the fundamental duties of an employee, which causes the employer to lose his trust and confidence in the employee even though it is a single act.
a) Where a betting shop manager took money from the till for his personal use. (Sinclair v Neighbuor [1967] 2 QB 279)
b) Gross negligence. For example, where the manager of a life insurance department of an insurance company negligently recommended the insurance of a life which a few days earlier the managing director had refused to insure. (Jupiter General Insurance v Shroff [1937] 3 All ER 67)
| | |
| --- | --- |
| Q2 | When should the employer give a warning prior to summary dismissal? |
| A2 | When the act complained of is not in breach of the fundamental duties of an employee and the employer has no cause to immediately lose confidence in the employee due to such conduct; and which conduct could be corrected by warnings; and further when the employer wishes to summarily dismiss the employee on the next occurrence. Prior warnings are given in case of lack of punctuality, absenteeism, delay in carrying out duties etc. |

Taken from Career Times 27 August 2004
(Last review date: 23 August 2013)
讚好 CTgoodjobs 專頁,獲取更多求職資訊!
Disclaimer: The opinions expressed in this article are those of the contributor.