CV, 搵工, 求職, HR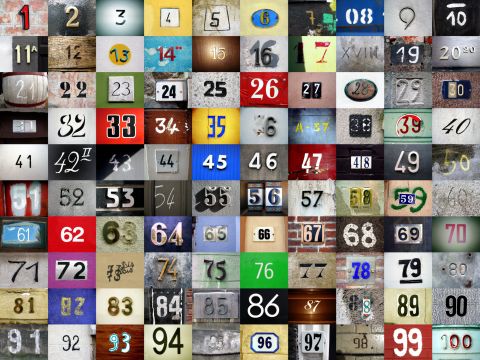 茫茫CV字海中,一個半個數字簡直是鹹水中的一口清泉,萬緣叢中的一點紅。
先看2個例子︰「杯麵,3分鐘」和「杯麵好快食得」,哪個更養眼?同樣道理,求職者搵工寫CV,要養眼襟睇,就要借助「量化」的威力。都說,茫茫CV字海中,一個半個數字簡直是鹹水中的一口清泉,萬緣叢中的一點紅(詳見
《【求職信】5招砌掂Email subject》
)。CTgoodjobs編輯部特意歸納出以下3招,玩贏CV數字遊戲!
3招量化CV
1/ 煲金額$$$

返工求財(講心的叫做「義工」),「$$$」一定最吸睛。
跑數重點︰
為公司賺咗幾多錢?又慳咗幾多蚊?快、狠、準,一個「$」,勝過萬語千言,既方便,又快捷。
強勢例子︰
- 前:
Streamlined inspection process by upgrading sensing and marking devices.
- 後:
Managed project to upgrade defect sensing and marking devices, resulting in the elimination of human inspection on line, saving $200,000 to $350,000 per year.
2/ 煲高頻

不論任何行業及職位,工作或多或少涉及一定的重複性,求職者識得「密密」耕耘,亦要懂得量化,並公告天下。量化「頻率」,絕對百搭,人人啱使。
跑數重點︰
日做幾多份?每星期處理幾多項目?平均數幾多?總數幾多?高頻率自然熟能生巧,更能凸顯求職者的工作能力及效率。
強勢例子︰
- 前:
Completed first editing pass on articles.
- 後:
Reviewed and evaluated 40-50 topical articles per week.
3/ 煲範圍

對於「工作入血」的求職者來說,工作早已成為生命中的一大組成部分,「啲嘢日日都做架啦!返工做嘢係常識吧!點樣可以報到數?」
跑數重點︰
求職者要突破「盲點」,不妨借助人數、份數、時數、年數等,以「報數」形式帶出工作成就及效率,好過自吹自擂「hardworking」、「good team player」或「good communication skills」。
強勢例子︰
- 前:
Experienced in Human Resources Management.
- 後:
8+ years of experience in talent management, supervised over 50 new staffs each year.
延伸閱讀︰

-
【求職信】5招砌掂Email subject
-
揭5大老手都犯的Intern層次錯誤
-
【求職信】10大趕客「伏」筆
-
【寫CV以外】5招獵頭搵上門
-
【慎中伏】求職搵工5 大「頭盔」
上載日期︰2014年7月10日
Look out for further updates on our Facebook fan page!