MT Opportunities
Developing a taste for an FMCG career
by Grace Chan
A huge international portfolio of home, personal-care and food brands and sustained business growth make fast-moving consumer goods (FMCG) giant Unilever an employer of choice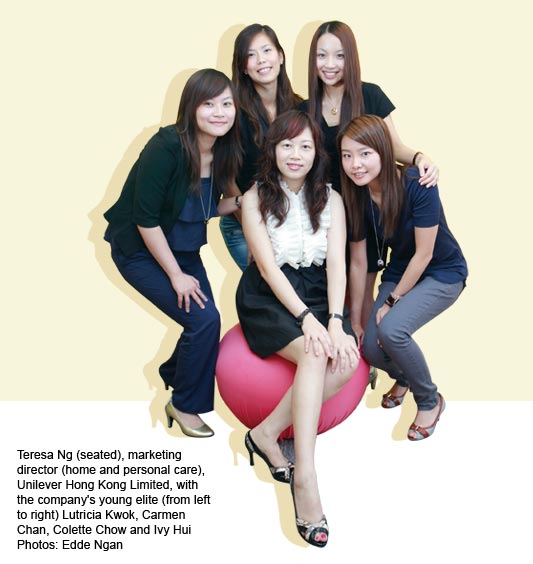 The competitive FMCG business environment leads some companies to encourage healthy competition to drive business growth. "At Unilever, we are more than willing to share our experience and knowledge, particularly with our trainees," says Teresa Ng, marketing director (home and personal care), Unilever Hong Kong Limited.

Ms Ng adds that personal growth is supported by a friendly culture and an agreeable working environment. "We realise that it takes more than a mapped-out career path and learning opportunities to attract high-calibre young talent. A fun and happy workplace is equally vital," she says.

Unilever saw the need to build its own talent pool back in 1992, and therefore launched a two-year trainee-development programme. Last year, the company received more than 1,800 applications and selected only five candidates. This year, there are six vacancies, mainly in the marketing, customer-development and finance departments.

The training programme offers exceptional exposure, early "job ownership" and ongoing challenge. "Unilever's scale affords us extensive resources for brand building and development. We all enjoy the process and get great job satisfaction from it. When travelling overseas, I'm proud to see our brands everywhere. Plus, most of our products are global market leaders," says Ms Ng.

Newly recruited trainees are assigned to one core function in their first 18 months with the company, followed by a six-month stint in another department. They work on actual projects to test their accountability and adaptability, at the same time honing their project management and interpersonal skills.

Selling points

The core of the programme is to stretch trainees' potential. Those that make the grade start off as assistant managers, moving through the ranks to become managers, senior managers and, subsequently, functional heads.

Ms Ng explains that Unilever's diverse brand portfolios attract many graduates and that the level of exposure expands their horizons. "For example, trainees get to work with our regional team, comprising colleagues of different nationalities, on cross-market campaigns."

The company's global presence also means that top achievers can extend their careers beyond Hong Kong. "One of our 2003 trainees has just returned from a one-year secondment in our Shanghai office," Ms Ng remarks.

Unilever favours energetic and customer-oriented team players. "Short-listed candidates are required to study market data, go on an on-site visit and draw up a marketing proposal on the same day. This is the kind of challenge we face everyday," says Ms Ng. "As such, we only employ highly confident people with a strong analytical mind, leadership potential, good interpersonal skills and team spirit."

Learning curve

Only two years after completing Unilever's trainee programme, Lutricia Kwok, a BBA marketing graduate from the Chinese University of Hong Kong, is now a product manager in the Unilever food retail marketing department. She is also the immediate supervisor of Carmen Chan, one of this year's trainees.

"I was attracted to the structured career path and found that Unilever really delivers on its promises. Above all, the scope of the company's global business greatly appealed to me," recalls Ms Kwok. "Right from the start, I could see what a creative organisation Unilever is, and that the company expects similar ingenuity from its staff."

The comprehensive training gave Ms Kwok the chance to be involved in marketing campaigns for both food brands and other personal care products. "Rather than take a supporting role, I handled key accounts and presented marketing proposals, giving me a great sense of ownership," she notes.

The intensive preparation not only enhanced her marketing and project management skills, but also developed her strategic thinking and leadership competence. "Unilever trainees do not reply on step-by-step instructions. Instead, they're charged with real job responsibilities and are constantly tested. This is how we achieve personal growth," she stresses.

Ms Kwok was thrilled with the opportunity to work with colleagues from Shanghai and Taiwan on a cross-regional marketing campaign early this year. "It was an exceptional experience to share ideas with team members from diverse backgrounds. Learning through sharing is part of our corporate culture," she says.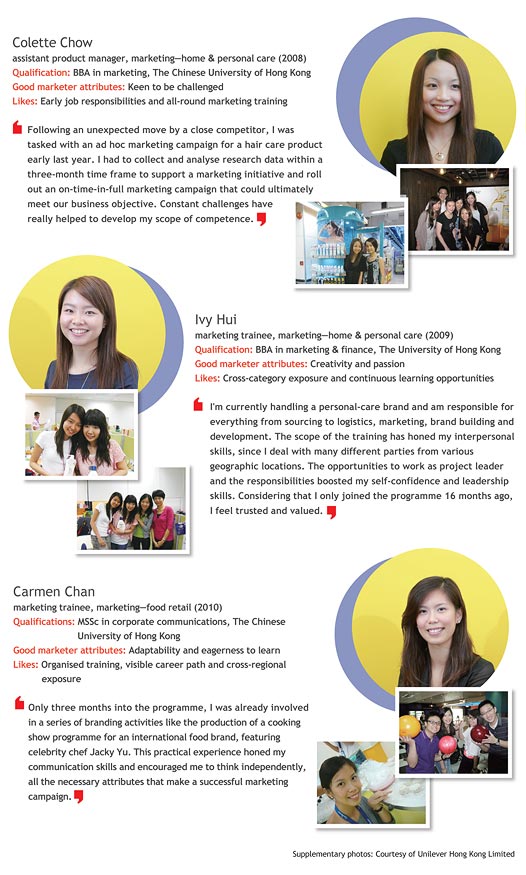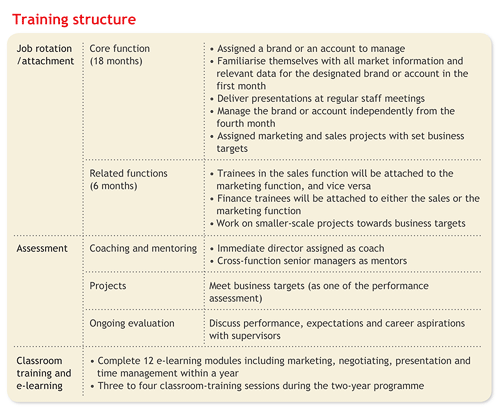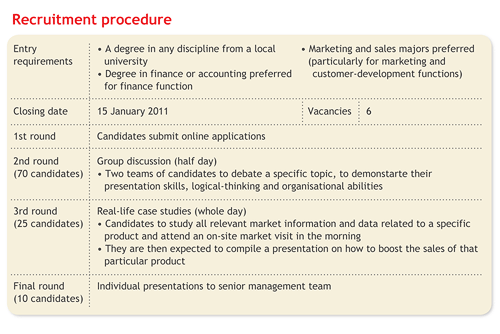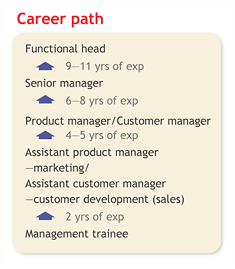 Taken from Career Times 17 December 2010, A12

讚好 CTgoodjobs 專頁,獲取更多求職資訊!