Financial Planning / Wealth Management
Financial planning in the spotlight
Teresa Au, head of service and sales, financial planning services, Asia Pacific, HSBC
As the phenomenal success of the HKIB Outstanding Financial Planner Awards leads to growing awareness of the financial planning profession, Christina Tai talks with the panel of judges for their insights and advice on what makes an outstanding financial planner
Positive impact
Banks have taken the initiative to introduce a variety of increasingly sophisticated product features, according to Teresa Au, HSBC's head of service and sales for Asia-Pacific financial planning services. She explains, "These can help customers at different stages of life and can be tailor-made to offer all-round wealth protection and good returns on investment."
Ms Au notes that over 200 contestants from various types of organisation participated in the HKIB awards, indicating strong awareness of the importance of professionalism in financial planning. For her, it was very encouraging that the competition was able to promote positive learning and create a willingness to share information about current best practices.
She say that professional exams help measure and maintain standards, but the HKIB competition is another important way of promoting quality and drawing attention to Hong Kong's position as an international financial centre.
"As regards advice, it is crucial for planners to realise the positive impact they can have on their customers' financial well-being," Ms Au says. "A sound knowledge of market trends and product developments makes it possible to deliver quality service. All investment decisions, though, should be centred on the client's interests and never be product-driven. Finally, integrity and personal conduct are the keys to building customer trust."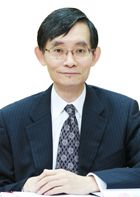 Richard Ho, VP for undergraduate education, professor (chair) of finance, City University of Hong Kong

Recognised competencies
The winners of the HKIB Outstanding Financial Planner Awards are to be congratulated on their client-oriented attitudes, says Richard Ho, VP for undergraduate education and professor (chair) of finance, City University of Hong Kong. "This is a very good starting point for long-term customer relationships built upon trust, dedicated after-sales portfolio management and monitoring, and the fulfilment of customers' dreams."
Professor Ho was impressed by the sophisticated professional knowledge shown by participants. They presented comprehensive portfolios, suitable financial instruments, flexible product options and mastery of cutting-edge investment tools such as REITs.
"Competition was very keen, and I hope more practitioners will take part next year to encourage further enhancements of professional standards," says Professor Ho. He adds the recent listing of the Industrial and Commercial Bank of China is a sign of Hong Kong's position as a global financial centre. Such developments will bring new opportunities, but also mean financial planners will have to be fully up-to-date with product knowledge and market trends. The industry is also emerging on the mainland and tailor-made training, such as the HKIB's CFMPTM programme, can prepare professionals to deal with the regulatory aspects, financial markets, insurance and taxation regime in both Hong Kong and the mainland.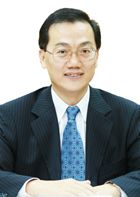 KC Kwok, government economist, HKSAR

Trust and confidence
In recent years, the concept of financial planning has taken hold across the Asia-Pacific region and Hong Kong is well placed to become a hub for the industry. The knowledge base already exists and the necessary range of professional services is rapidly being developed. According to government economist KC Kwok, good customer care is vital and, in his opinion, all the finalists exhibited this strength.
"By using their market knowledge and experience in recognising customer needs, financial planners can build better relationships," Mr Kwok says. "But apart from showing technical competence, they should also upgrade their knowledge in different areas, so that they can even handle unexpected enquiries." In general, he found that female finalists were more sensitive to customer concerns and gave more detailed explanations about investment returns and portfolio arrangements. Male contestants were usually stronger in presenting statistics and data. Overall, Mr Kwok believes that a comprehensive understanding of customer needs and accumulated market experience are the keys to gaining trust and confidence. "Financial planners should remember that each customer is different and must continuously enhance their knowledge," he says.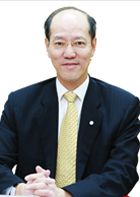 David Lam, deputy chief executive, Bank of China (HK) Ltd

Observing signals
According to David Lam, deputy chief executive of the Bank of China (HK) Ltd, all the finalists demonstrated experience, professionalism, confidence and dedication to the task of meeting their customer's investment needs.
"Choosing the winner was not easy, and the determining factors were observation and attention to the subtle messages which a customer uses to convey his or her opinions," he says. These include gestures, expressions, and the way an answer is phrased, which may indicate an underlying concern or the need for more information.
Mr Lam says that many customers are young professionals themselves with a reasonable knowledge of certain investment products and market trends. They may already have a clear idea of their own financial needs and expectations, but want their financial planner to help in putting together a well balanced portfolio of investments. In such cases, the priority is to provide an objective analysis and to ensure the options considered match the client's overall risk tolerance levels. "This is necessary because customers may not have taken account of all the factors," Mr Lam says. "Part of the financial planner's job is to point out longer-term considerations and find the best match for good investment returns."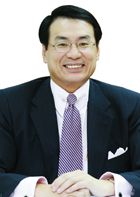 William Leung, general manager, personal financial services and wealth management Hang Seng Bank Limited

Communication excellence
William Leung, general manager of personal financial services and wealth management, Hang Seng Bank Limited, commended in particular the finalists' presentation and communication skills, as well as their analysis of case studies. In his view, the quality of proposals demonstrated genuine care in drafting and an understanding of the different client needs and expectations.
"It was clear that the contestants would always put customers first and had genuine care for their requirements," Mr Leung says. He adds that this is something customers definitely notice, regardless of their background or personality. The strength, though, of an individual financial plan stems from an analysis of the client's level of risk tolerance, its ability to generate the returns expected, and its completeness. This requires a long-term approach, not one that uses hard-sell techniques to push certain products.
However, Mr Leung says, situations change, so there should be periodic reviews of the progress towards various investment goals, and the financial planner should keep in close contact with the customer. This constitutes good after-sales service and, in practical terms, may lead to referrals. "It is also of prime importance for financial planners to abide by their code of practice in dealing with customers' wealth," Mr Leung says.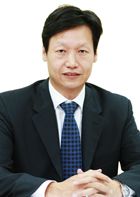 Ricky Lin director of wealth management Citibank (Hong Kong) Limited

Professional integrity
A professional financial planner's ability to handle expert financial planning responsibilities can often reflected in the general attitude in customer service. Nowadays, professionalism and credibility have been of parallel significance. Ricky Lin, director of wealth management, Citibank (Hong Kong) Limited points out, "Professionals in financial planning and wealth management oversee a handful of responsibilities. These range from thoroughly understanding a client's needs, data collection, offering the best financial advice to managing the client's portfolio. All these in turn require extensive knowledge in financial planning, wealth management, risk analysis and management, retirement plan composition and even debt management. No one financial planner can do all those without a company's platform and none can offer and sustain such comprehensive services without professional integrity."
During the past five years, many organisations have started to offer professional training programmes such as the HKIB's CFMPTM. Partnered with in-house training offered by individual banking and finance institutions, Mr Lin believes that financial planners can keep abreast of the latest in skills and knowledge. "To demonstrate credibility, financial planners should also make an effort in communicating effectively with clients. This process requires a certain amount of experience because building a relationship with clients is a long-term process." He is most impressed by the performance of the HKIB Awards finalists but adds that there is still room for improvements.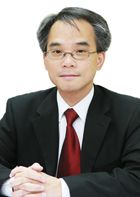 Raymond So, associate dean for undergraduate studies, Faculty of Business Administration, associate professor, Department of Finance, The Chinese University of Hong Kong

Comprehensive training
In addition to technical competence, successful financial planning requires adaptability and the soft skills to communicate effectively and present detailed proposals as clearly as possible. "Young financial planners can learn more quickly if their employers have an apprentice-style system," says Raymond So, associate dean for undergraduate studies in the Faculty of Business Administration; and associate professor of the Department of Finance at the Chinese University of Hong Kong. "In that way, they can sit in on appointments and observe how an experienced professional communicates with customers and explains a proposal."
Dr So notes that some clients may not want to disclose all their financial information or goals, which is where the need to be flexible comes in. He was pleased to see that contestants did not stick to a single approach or standard recommendation, when faced with unexpected questions.
"In retirement planning proposals, for instance, financial planners have to focus on meeting very different requirements and be able to discuss the rationale for alternative proposals," Dr So says. "This is something which comes with experience."
He adds, though, that employers can also develop in-house training programmes with the help of educational institutes. These can focus on the delivery of product features, strategic developments and practical needs. With this support, financial planners will also understand the regulatory environment and ethical codes of practice.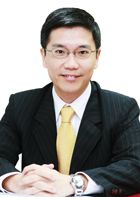 Arthur Yuen, executive director (banking supervision), Hong Kong Monetary Authority


Ethical selling practices

The success of the Awards reflects high level of professionalism within the financial planning sector. "Some of the finalists are of less than three years' professional experience and yet they have accomplished such high standards particularly in understanding risk profiling and appetite, keeping a keen focus on the best of customers' interests. This is very encouraging," says Arthur Yuen, executive director (banking supervision), Hong Kong Monetary Authority.

Mr Yuen was also impressed by the finalists' responses to more challenging questions, indicating excellent understanding of the essence of financial planning. He stresses that ethical practices generate good customer relationships which are built upon trust. "Long-term product suitability and detailed analyses of customers' needs and risk tolerance levels are the priorities," he says. "Professionals should handle risk disclosure properly to avoid any conflict of interest. Meanwhile, companies should maintain good internal monitoring and improve employees' ethical and legitimate practices." The key, Mr Yuen points out, is the overall mentality for self-enhancement on professional knowledge in the market, products and services, as well as the regulatory environment.





Taken from Career Times 03 November 2006

讚好 CTgoodjobs 專頁,獲取更多求職資訊!