Self-enhancement
Gain control of your own emotions
by Grace Chan
Seminar goers learnt to improve psychological welfare and boost happiness
Wong Chung-kwong
chairman, board of advisers
Whole Person Development Institute
Photos: Wallace Chan
While some people let even minor setbacks get them down, others are able to turn adversity into opportunity. The right mindset is key — but even those who are not natural optimists can learn how to harness their inner strength.
Speaking at a recent Career Times seminar on Mind Coaching for Success, esteemed psychiatrist Wong Chung-kwong explained how psychological welfare is an important factor when it comes to success in life.
Dr Wong, chairman of the board of advisers of the Whole Person Development Institute, a professional psychological organisation dedicated to helping individuals, corporations and society achieve a harmonious and fulfilling life and existence, stressed that improved psychological health is an important aspect of a happy life journey.
Seeking a solution
Dr Wong cited two contrasting examples of how people's psychological attitudes can be a deciding factor in the course of their lives.
The first was that of Martin, a successful 40-year-old assistant vice president of an international corporation in London, with a sound educational background, promising job prospects and happy family life. He had never experienced any setbacks in life until the day he slid on a wet shopping mall floor.
The accident caused such bad back pain that Martin was no longer able to fly for business trips. His situation led to increasing anxiety, which had a negative impact on his performance at work.
As things got steadily worse, Martin was bypassed for a promotion and a year later lost his job. Refusing psychological treatment, he became increasingly depressed and eventually committed suicide three years after the incident.
Dr Wong, who at the time travelled to London to prepare a report on the psychological reasons for Martin's tragic demise, recalled, "Some outstanding and successful people like Martin just cannot take a setback. It may initially cause them emotional distress, eventually leading to negative behaviour such as refusing to face reality and rejecting help, which in turn leads to loneliness."
Pointing out that change is an inevitable part of life, he then cited a case where positive psychological intervention brought about improved motivation and happiness.
Jenny was a senior lawyer, mother and wife, struggling to juggle these demanding roles. Work stress had led to insomnia and feelings of anger.
The solutions to Jenny's problems at work and in her family life were to face her negative emotions and find a way to conquer them, mainly by sharing them with others, Dr Wong explained.
Jenny sought expert help and was advised to review her behaviour. She discovered that by easing her anxiety about her work, she also improved her family relationships.
"She became more confident about her own value in the workplace and handled stress more positively. This left more time for her family. At home, she stopped squabbling with her husband and shouting at her children, taking a more relaxed approach to everyday life," Dr Wong said.
He noted that Jenny successfully turned her negative emotions into positive behaviour, taking an active role throughout the process. In doing so, she regained her happiness.
Psychological counselling is an effective way of sharing inner anxiety with others. "Talking about your problems and seeking help is positive behaviour," Dr Wong stressed, adding that this was how Jenny freed herself from her feelings of being trapped, in the process attaining personal growth. Martin, on the other hand, rejected help from others, which was one of the factors leading to his death.
The role of relationships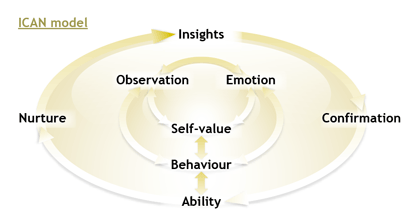 Dr Wong advised the audience to see setbacks as challenges and suffering as "training". "Taking control of your own destiny and thinking positively are the road to success," he emphasised.

Referring to the ICAN psychological model that he developed, he said gaining insights into one's inner self and circumstances, confirming one's goals, being motivated, and constantly striving for self-improvement and reinforcement lead to a sense of achievement.

Regardless of this, people may still end up feeling dissatisfied and unhappy, Dr Wong said. In such cases, the unhappiness can often be attributed to a "hunger" for emotional connection, which can be solved through building good interpersonal relationships. "Love is key to happiness," he stressed.

Dr Wong believes that people can be "trained" to enhance their psychological health. "A psychologically healthy person usually has a higher motivation for personal development," he said. "We encourage companies to devote some of their training resources to enhancing their staff's psychological welfare, as this will result in a more dedicated workforce and better business performance."

Five steps to happiness

1. Identify and control negative feelings
2. Turn challenges into positive energy
3. Confirmation of self-value
4. Build good interpersonal relationships
5. Think and act positively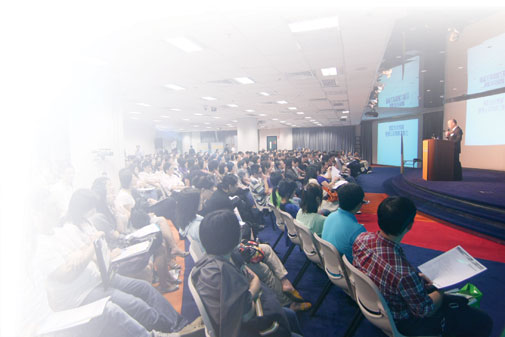 Taken from Career Times 31 July 2009, p. B6

讚好 CTgoodjobs 專頁,獲取更多求職資訊!