Self-enhancement
How to market yourself with confidence
by Aldric Chau
Movers and shakers should take charge of their own career development by building a strong personal brand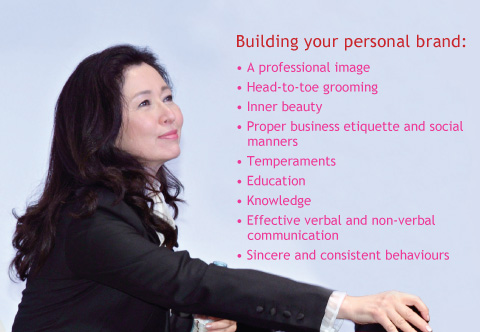 Ambitious young professionals can get ahead in their chosen industry by carefully packaging their skills and attributes and positioning themselves properly in the employment market. Three high-profile consultants shared their strategies at the School of Professional Education and Executive Development of the Hong Kong Polytechnic University's Professional Talk Series last week.

"Brand building is the process of turning nobody into somebody," Mary Cheung, managing director and founder, Mary Cheung & Associates (International) Limited, told the audience. She noted that "beauty quotient" (BQ), or inner beauty, is as important as a professional image to building a personal brand and it goes hand-in-hand with intelligence quotient (IQ) and emotional intelligence (EQ).

"Get the basics right by looking professional so that you'll feel confident and perform well in job interviews," said Ms Cheung who is also president of the Professional Image and International Etiquette Institute. Sticking to a reliable tone-on-tone outfit and to any specified dress code are important aspects of looking smart and appropriately attired at important social occasions.

Demonstrating correct social etiquette is also paramount. Minor gestures such as opening doors for female colleagues or business associates, greeting people with a firm handshake and presenting business cards properly are ways to leave a lasting impression, Ms Cheung pointed out.

She reminded the audience to focus on what they say and how they say it, noting that ongoing learning is the best way to expand knowledge, while body language and eye contact are essential for effective communication.

Making the grade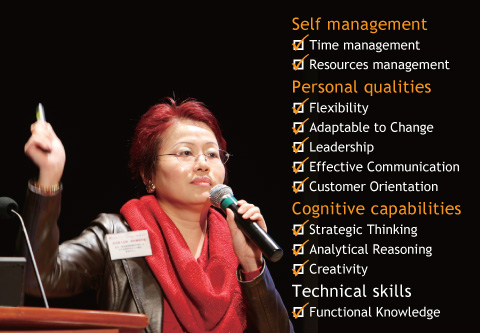 Jobseekers need to be strategic about job interviews, said Virginia Choi, managing consultant and country manager, Tamty McGill Consultants International Limited. "Before an interview, consider what your potential employer is looking for and how well you match the job requirements."

She advised candidates to scrutinise job advertisements to check which qualities employers are after and then to match their experience and attributes with the requirements, adding that HR professionals do not necessarily look for the best candidates but for the most suitable ones.

There are a number of qualities that jobseekers should aim for in order to stand out, Ms Choi said, suggesting the following checklist to go through when preparing for an interview:

It is crucial to be prepared for potential tough interview questions, she added. Jobseekers should study the company's core business and industry position and be ready to comment on these aspects.

"When you are given the opportunity to ask questions, don't focus on salary packages or staff benefits. Company development plans or staff training opportunities are more appropriate topics," she stressed.

Future growth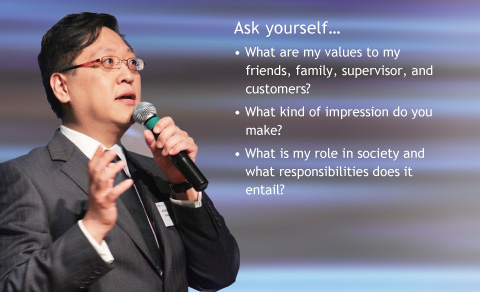 Once a jobseeker has secured a position, the next step is to map out a career plan, according to Raymond Cheung, vice president, training, Altruist Financial Group Limited.

"In a competitive employment market, having a unique personal brand makes all the difference," he said, noting that self-confidence and an understanding of one's strengths and weaknesses are essential for brand building.

Other people can act as "mirrors" to reflect failings that an individual may not be aware of, he said. It is therefore important to be open-minded and listen to others' opinions to address problems and develop potential.

"Many people misunderstand confidence as aggression or, to the other extreme, a lack of confidence as being submissive," Mr Cheung remarked. However, true confidence leads to mutual respect, he said, offering nine keys to bolster self-confidence:
1. Form alliances with confident partners
2. Challenge your fears
3. Expand your comfort zone
4. Develop problem solving skills
5. Overcome your sense of helplessness
6. Clearly explain your thoughts and opinions to others
7. Find a role model to follow as motivation
8. Praise others' talents
9. Share keys to success

Finally, all three speakers conveyed the message that a brand cannot be built overnight. It involves a gradual change in behaviour and perspective, and takes consistent effort and commitment.
Photos: Courtesy of PolyU SPEED

Taken from Career Times 29 January 2010, A15
讚好 CTgoodjobs 專頁,獲取更多求職資訊!