Self-enhancement
Marketing management the basis for business success
by Susanna Tai
A new TV series will explain how different marketing techniques allow companies to make their mark
Richard Wong, managing director Red Magic Holdings Limited
The subject of marketing management may rightly get a lot of attention in academic circles, but it also has a direct application to the way every modern business is run and how customer behaviour can be understood.
Funded by the Trade and Industry Department, a new television series Strategic Marketing for SMEs is being produced by Hong Kong Institute of Marketing, in collabration with the Chinese University of Hong Kong's MSc Programme in Marketing and Radio Television Hong Kong.
The first programme will bring the topic to life by focusing on two case studies. Subsequently, the series will cover other practical examples of marketing techniques, the resources available for use, and how marketing activities are affected by a company's broader management plans.
For any start-up business, two of the first questions to ask are what to sell and who the target customers will be. Without clear answers, it is difficult to move forward with a business plan and to decide on exactly the kind of products or services to offer.
Doing magic
Red Magic Holdings produces "street culture toy figures" and the company's managing director, Richard Wong, says he started doing the designs four years ago. However the financial downturn meant he had to wait and pick the right moment to launch them. Knowing the concept could succeed, he first did a detailed analysis of the product, pricing, sales channels and methods of marketing and promotion. With this information, he could decide on the best time to launch and was sure about his target market.
The cartoon characters developed by Red Magic were not intended for niche buyers, but to generate high-volume sales in the mass market. "We are targeting mainstream customers," Mr Wong says. "Our marketing strategy was to bring our products to the widest possible cross-section of potential customers."
The company's most successful product, the CiBoys series, has sold as many as 1.2 million units in a month. The next target is to expand to Taiwan and Japan and achieve annual production of five million units in 2007. In just two years, Red Magic has secured contracts to work with brand-name companies, meaning their products are now on sale in 14 countries in Asia, Europe and North America.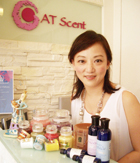 Lee Anna, director, AT Scent
The scent of success
Another local SME, the fragrance and aromatherapy retailer AT Scent, has faced different marketing challenges but also found success. The company is the exclusive dealer for brands such as Yankee Candle from the US and Potions & Possibilities from the UK.
"Our wish is to help people and we promote a quality life with the relieving scent of our products," says director Lee Anna. She adds that the company, which has retail outlets in Central and Sai Kung, has priced its products to target middle-class customers as the best way of boosting sales. She also rents sales booths in department stores during festive seasons and prior to Valentine's Day. This strategy keeps costs under control while generating impressive extra sales.
"Our next step is to educate more members of the general public about the use of aromatherapy and fragrance," says Ms Lee. "These are not products for the luxury market, but can benefit everyone." For example, she explains, they can help in overcoming stress-related insomnia and other health problems.
"Our focus is to sell quality products related to people's health and well-being," she adds. "We source our products from reliable suppliers in Europe and the US and are now seeing many repeat customers who really appreciate what we are selling."
These cases demonstrate that success in business relies to a great extent on marketing strategy and cost-efficient management practices. Companies with clear objectives and a detailed understanding of the market in which they operate can more easily establish a competitive edge.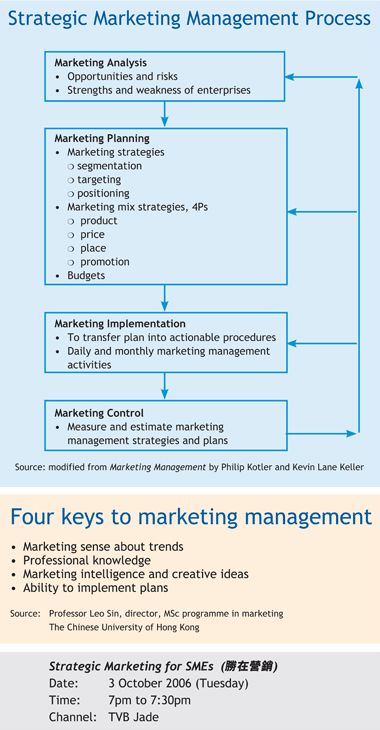 Taken from Career Times 29 September 2006

讚好 CTgoodjobs 專頁,獲取更多求職資訊!