Self-enhancement
Unleash your full potential
by Aldric Chau
Win friends and influence people as you move up the career ladder
Paul Chan
principal consultant
Dale Carnegie Training, Hong Kong
Photos: Edde Ngan
Modern technological advances are constantly increasing the number of ways for people to communicate, no matter where they are or what time of the day it is. While this may be convenient in both business and friendships, face-to-face communication may be suffering as a result.
Interpersonal skills are essential for survival in the workplace. Speaking at a recent Career Times' seminar on management guru Dale Carnegie's book How to Win Friends and Influence People, Paul Chan, principal consultant, Dale Carnegie Training, Hong Kong, shared some insights on effective communication and relationship building with participants.
As one of the first best-selling self-help books ever published, How to Win Friends and Influence People has enjoyed decades-long fame. The word "friends" used here in a business sense can be broadly understood to mean "partners who help each other and grow in a synergistic relationship", according to Mr Chan.
To begin, Mr Chan reflected on the first step of every friendship, the initial meeting. A firm handshake and sincere attitude are the basic elements to leave a favourable first impression. It is also essential to remember the names of people you meet, Mr Chan emphasised. In fact, remembering names is a basic requirement for frontline sales or customer services personnel who meet new customers on a daily basis.
Timeless principles
Carnegie's book suggests a list of "cooperation principles" that can be followed to establish long-term relationships with new friends following the first meeting. While some may question whether all the principles mentioned in the book still apply decades after it was first published, they are essentially timeless, as they focus on human nature, which hardly changes over time, Mr Chan pointed out.
In order to be a good conversationalist, it is important to avoid talking merely about your own interests, but to focus on what your audience wants to hear. One analogy is that of fishing: a fisherman always uses something appealing to the fish instead of his own favourite food as bait. Champion communicators always put themselves in the other person's shoes.
Communication in an office or business context is even more challenging because the interests of various parties constantly have to be taken into consideration and balanced. This may lead some to believe that it's not always possible to speak the truth in commercial dealings. However, Mr Chan strongly emphasised that it is crucial to be truthful in all circumstances, while avoiding bluntness or disclosing confidential information. "Honesty is always the best policy when it comes to building trust in friendships," Mr Chan said.
The right approach
It is important to present information carefully in the quest to influence people, Mr Chan noted.
In one real-life experiment conducted in the US, a woman tried two different approaches in an attempt to jump a long queue of people waiting to use a public telephone.
When she asked the other people in the queue, "May I use the telephone first? My sister is in hospital and I have to contact her urgently", fewer than half of them agreed. Her second approach was, "My sister is in hospital and I have to find her now. May I use the telephone first?" When she phrased the question this way, more than 80 per cent of the people immediately responded positively. The conclusion is that it is wise to always state the reason for a request first, as this tends to elicit a completely different psychological response.
Solid story-telling skills are another essential element for influencing people, Mr Chan explained. The reason for this is that a story is always the best vehicle for conveying concepts or ideas. The fact that corporate story-telling is included in the curriculum of the Harvard Business School reinforces its effectiveness as a tool to convince people.
The basic guidelines for winning friends and influencing people inevitably have to be redefined from time to time. Relationship building skills can also be applied in a wide range of situations.
In conclusion, it is possible to interact naturally and effectively with friends and business associates by taking to heart Dale Carnegie's ideas and advice, no matter which high-tech devices you use to facilitate the process.
Building lasting friendships in the workplace
Avoid arguments
Show respect for others' opinions
If you are wrong, admit it quickly and emphatically
Be friendly when making an approach
Get the other person to say yes immediately
Let the other person do much of the talking
Give the other person credit for an idea
See things from the other person's point of view
Be sympathetic to others' ideas and desires
Appeal to people's nobler motives
Dramatise your ideas
Present a challenge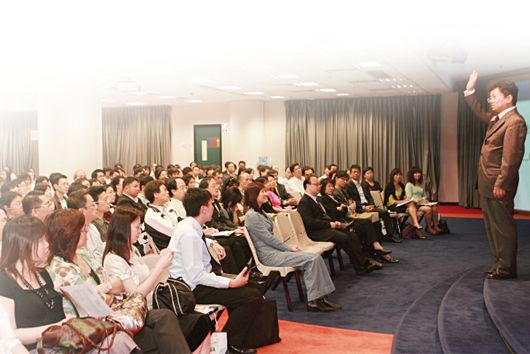 Taken from Career Times 18 April 2008

讚好 CTgoodjobs 專頁,獲取更多求職資訊!