Aero Forum - Grooming Talents for Hong Kong Aviation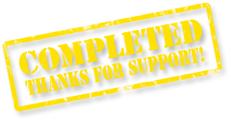 The Aviation Industry in Asia Pacific has experienced remarkable growth over the past decade. The rapid increasing passenger numbers have become a main driver in the global aviation markets.

In fact, the number of Airlines in Asia now totals 230, with an estimated 27 percent of the world's commercial aircraft fleet.
APAC also accounted for around 28 percent of international and 40 percent of domestic scheduled air passenger traffic in 2016.

Such rapid growth brings along positive effects such as more employment opportunities, value-added contribution to national GDP, the creation of industry clusters around aviation and aerospace industries, as well as accelerated development of the national tourism industries.

Aero Forum is the first event organised by Aero Talent to provide insights of this rapid growing trend together with an introduction of our vision.